Make your family and friends feel extra special by giving them a handmade present you put your time and love into! We have created six easy and fool-proof recipes using minimal ingredients along with all our little tips and tricks - NO experience necessary!
Our blending guide below will help you craft your own essential oil blends to make these recpies your very own.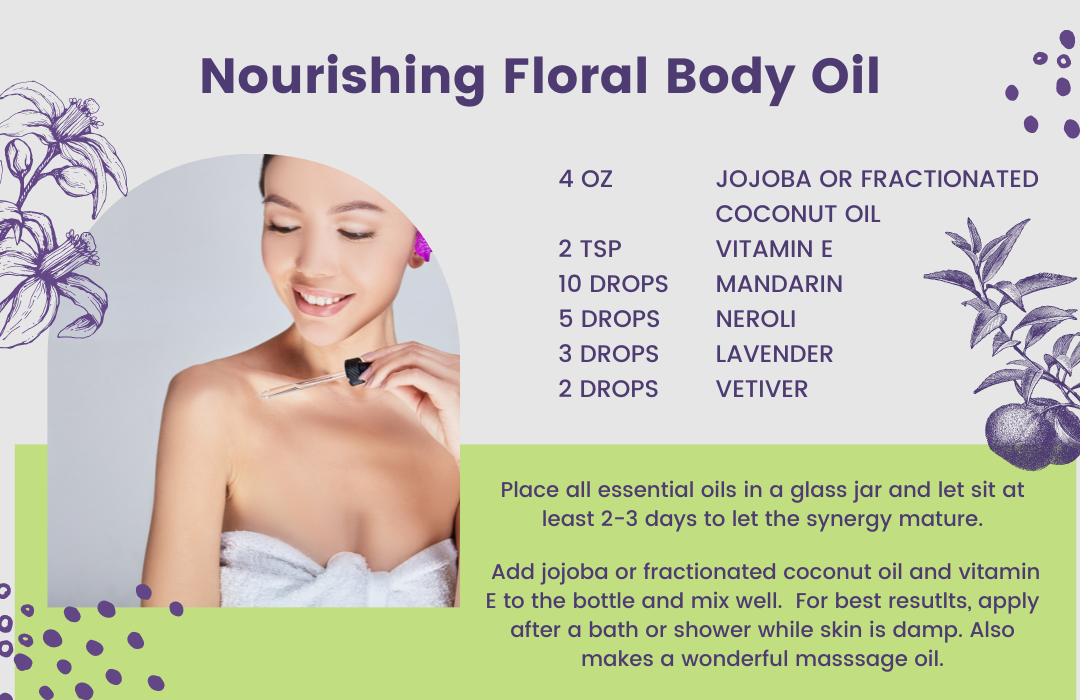 Jojoba and Fractionated Coconut Oil make great base oils due to their long shelf-life. Vitamin E is a powerful antioxidant that nourishes and protects your skin. The essential oils Mandarin, Neroli, Lavender, and Vetiver create a beautiful balanced floral scent, but you can customize this body oil recipe with your own essential oil blend.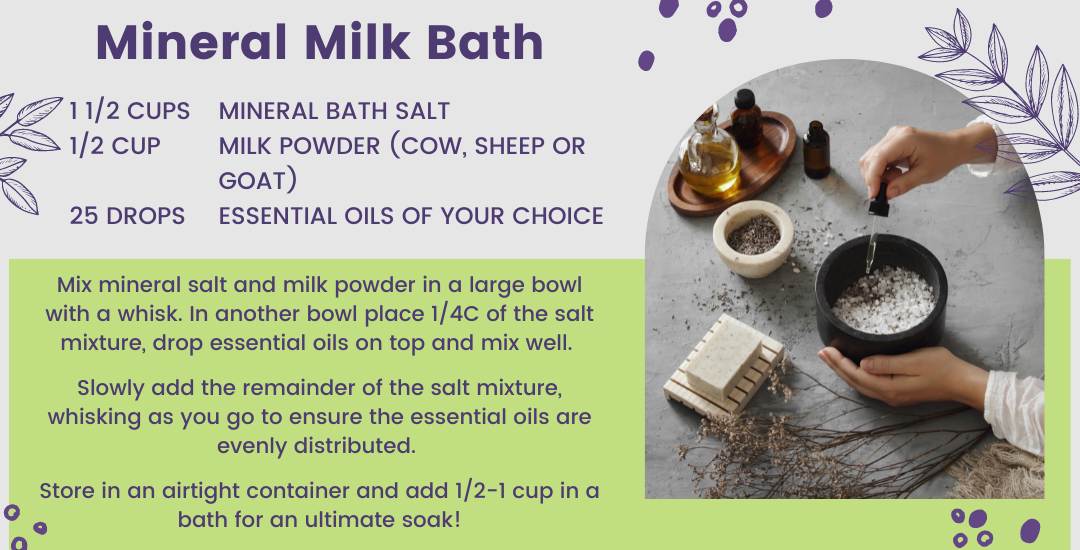 This simple, yet luxurious bath soak uses our Mineral Bath Salts composed of natural mineral sea salt, refined salt, and baking soda. We love this recipe with our essential oils blends Tranquil Touch, Five Minutes Peace, and Calm.
Make your home more festive with this Christmas tree spray and get the real tree smell without all the mess! All you need is Siberian Fir, Black Spruce, Balsam Fir, Emulsifier and a spray bottle!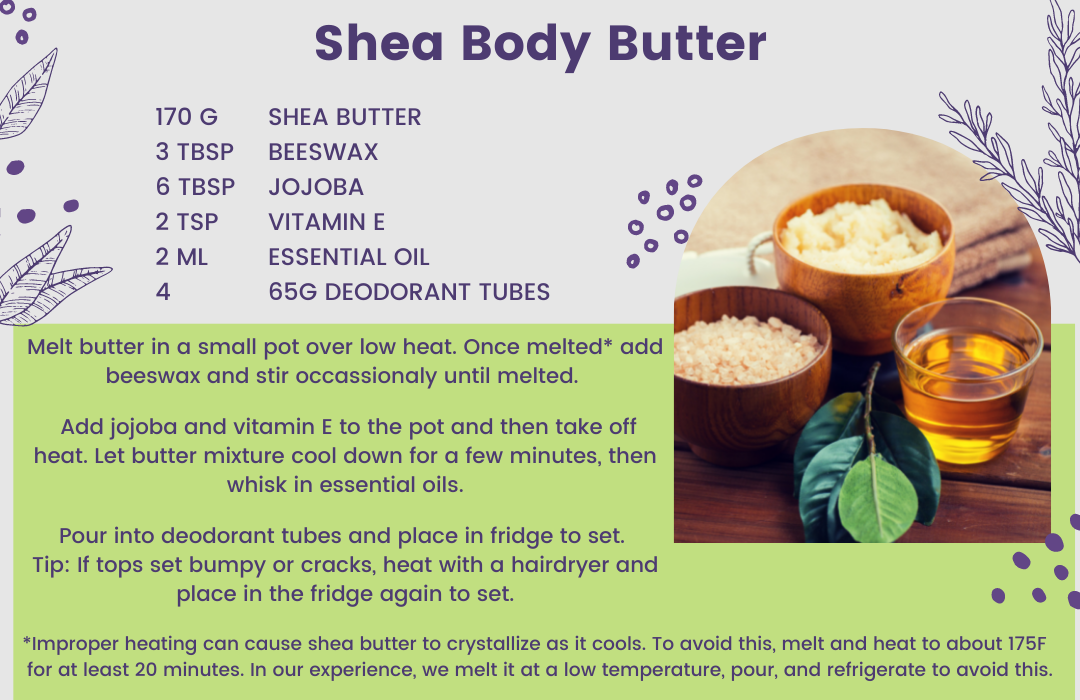 This simple body butter only uses a five ingredients: Shea Butter, Beeswax, Jojoba, Vitamin E, and essential oils in deodorant tubes or jars of your choice.
For sensitive, irritated skin try it with our Sensitive Skin Synergy. For very dry and damaged skin try adding Benzoin, Patchouli or Myrrh essential oils. These oils promote healing and are great to help dry and cracked heels.
To make your own belly butter to help reduce the appearance of stretch marks try Lavender, Neroli, Patchouli, Mandarin, Helichrysum, Myrrh and Geranium essential oils. These oils all have healing, calming and regenerative properties.
These make such great stocking stuffers and help to heal dry and cracked lips with beeswax, sweet almond oil, jojoba, cocoa butter, shea butter, essential oils, and lip balm tubes or jars.
The combinations are endless when it comes to flavouring your lip balms! Some of our staff favourites are peppermint oil, cocoa absolute & cardamom, sweet orange, cinnamon bark, spearmint and lemon tea tree.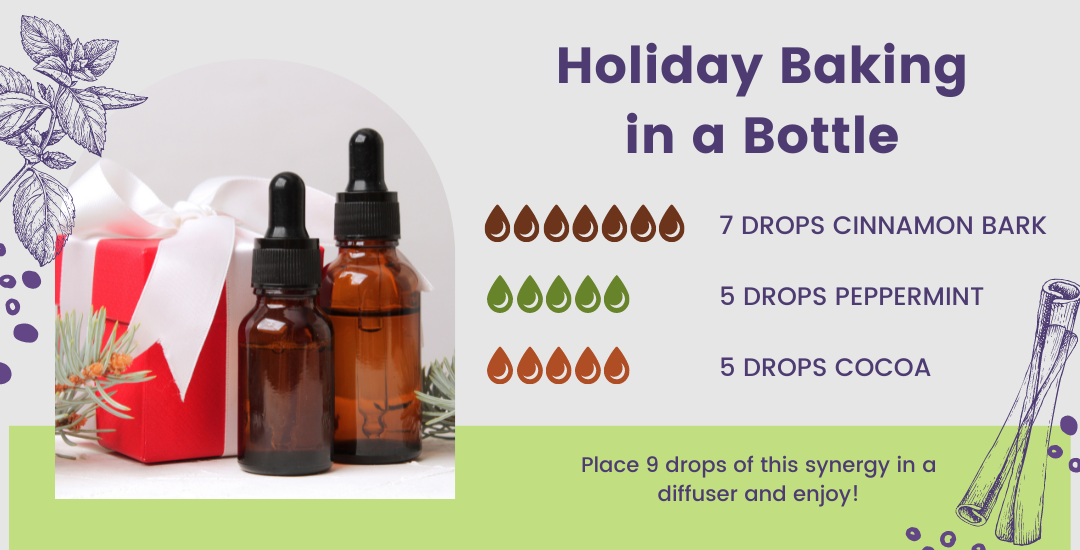 This simple blend will take you back to all your favourite Christmas baking memories. Cinnamon Bark, Peppermint, and Cocoa are all you need for this nostalgic synergy. We highly suggest you have cookies on hand before diffusing beacuse you'll definiely want them after!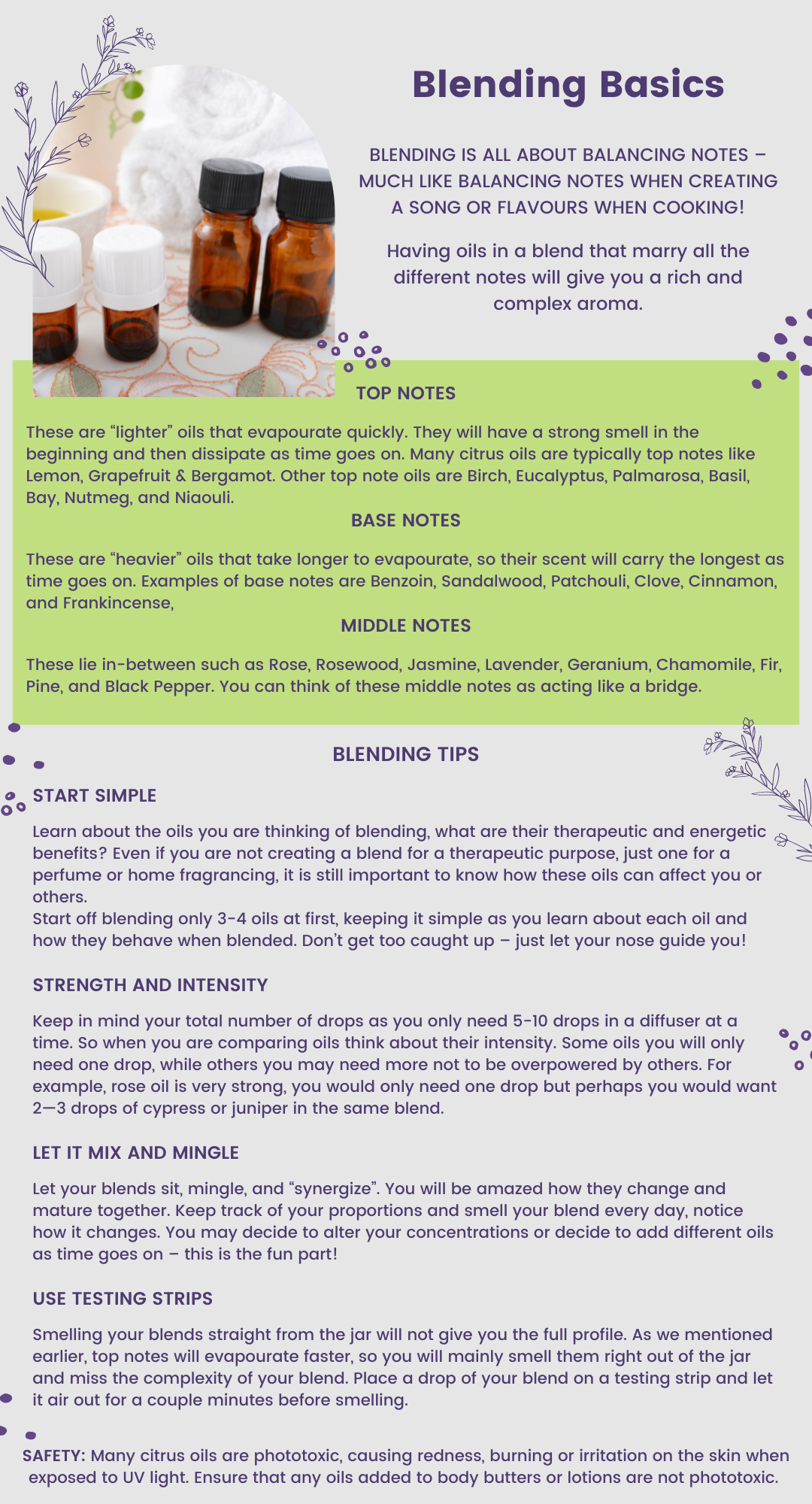 We have adapted a Blending Wheel from Wanda Sellar's "The Directory of Essential Oils" book that you can download and print HERE. Typically oils within the same cateogry or immediately adjacent categories blend well together. You can also use a touch of oil from an opposite category on the wheel for a little kick!